Emotion Personal Lubricant Full - spectrum hemp extract + pure aloe vera
Intensify your full range of feelings with our smooth, water based personal lubricant. All natural Gnome Serum formula contains full spectrum hemp extract and pure aloe vera. Works with the body for ultimate, hydrated comfort. Compatible with natural latex and polyisoprene condoms. Free from fragrance, glycerin, petroleum and artificial ingredients.
Use generously for personal lubrication or pair with Gnome Serum 4Play Massage Oil for a fully sensual experience. Store at room temperature.
Every Gnome Serum formula is powered by our proprietary compound, lab-designed to balance the benefits of each ingredient. The process starts with a leaf to root extraction of organically cultivated hemp, that captures beneficial cannabidiol, terpenes, flavonoids, and no more than 0.3% THC.
COA'S HERE
Regular price
Sale price
$44.99 USD
Unit price
per
Sale
Sold out
Share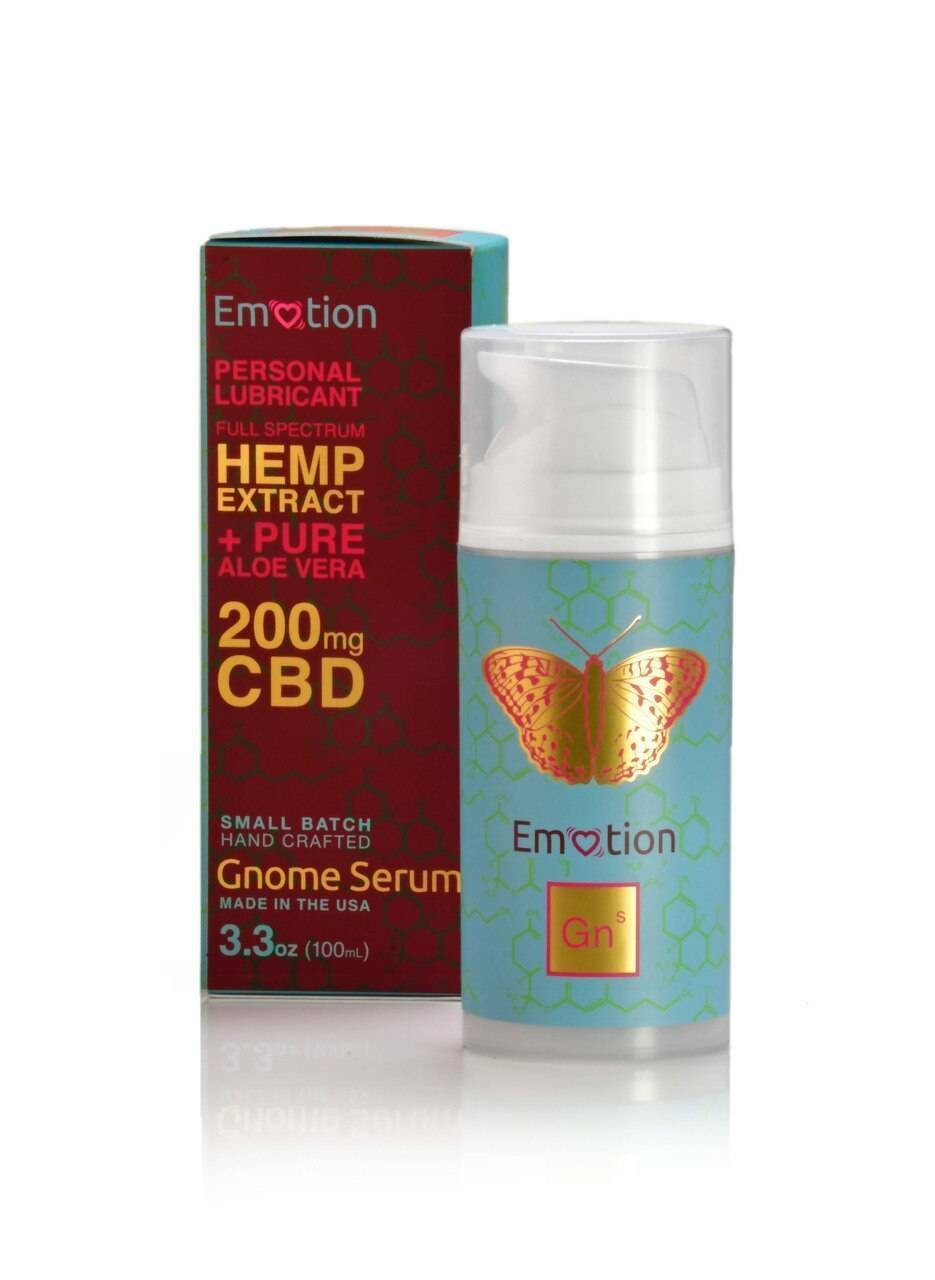 good purchase
I haven't tried many products of this type, but I'm happy to start with something like this. Because I'm most concerned about sensitive skin, this product works just great. No signs of irritation, and has moisturizing properties. All of the ingredients are of good quality, and it is a double benefit that cbd is included!
Partner also loves this
I love how this is not sticky and a little tends to go a long way. At first use I was a little surprised with how runny this was but that could be due to most other products being super sticky. Both my partner and I got used to it and love that it's made from natural products. We both have felt a slight warming sensation when using this product.
Great!
From an ingredients standpoint, this lube is great! Then when you try it, it also works well. It does dry out a little, but it is not synthetic so just apply some more. It has a citrus scent which originally scared me since fragrance isn't good down there, but there is no fragrance in the ingredients or at least not that I can say. The scent is nice and light and the product wasn't irritating. I definitely recommend!
Great texture
I love the texture of this. It's not too thick or sticky. My only issue with it is that it is super watery which can make it a little harder to use, but I think this also leads to a better texture so it's fine with me. It actually smells really nice, and I was supposed to see there are no essential oils or fragrance added.
FUN
I am always interested in switching things up alone or with my partner and this fits the bill! It definitely added a whole other element to having fun and kept things moving smoothly. It's easy to pump out and apply liberally. This won't be an every day thing due to the price point but certainly for a spicy evening /