FLIK-OFF HUMAN INSECT REPELLENT EVERY PLANT defends itself against insects Gnome Wellness has captured those botanical defenses
Ingredients: Distilled Water, White Vinegar, Polysorbate 20 Lemongrass Extract, Peppermint Extract, Soybean Oil, Castor Oil, Allicin plant extract, Vegetable Glycerin, Eucalyptus Lemon Essential Oil, Lemongrass Essential Oil, Rosemary Essential Oil, Lavender, Peppermint, Optiphen

80ml/2.70oz

Flik-Off Human is a potent blend of essential oils that contain insect-repelling properties. All-natural, Gnome Wellness Flik Off Human is safe for children, pets, and the environment. Give yourself long lasting, all-over coverage with this outdoor protection mist.
In a convenient, 80ml/2.70oz spray bottle.
 Effectively repels ticks, fleas, gnats, black flies, mosquitos, spiders, ants, fruit flies, bed bugs and more without Deet or other harsh chemicals.
 HOW IT WORKS
Every plant in nature has developed compounds to help it and defend against insects. Among the most effective for human use is allicin, an enzyme produced by the allium family of flowering plants. Gnome Wellness has amplified the repellent qualities of allicin in a proprietary blend of essential oils, and natural ingredients.
HOW TO USE

Shake the bottle, remove the cap and spray on the skin. Reapply every 2 hours or as needed. Avoid contact with eyes.
ALSO TRY: Flik-Off Pets, just for dogs and cats.
Regular price
Sale price
$7.99 USD
Unit price
per
Sale
Sold out
Share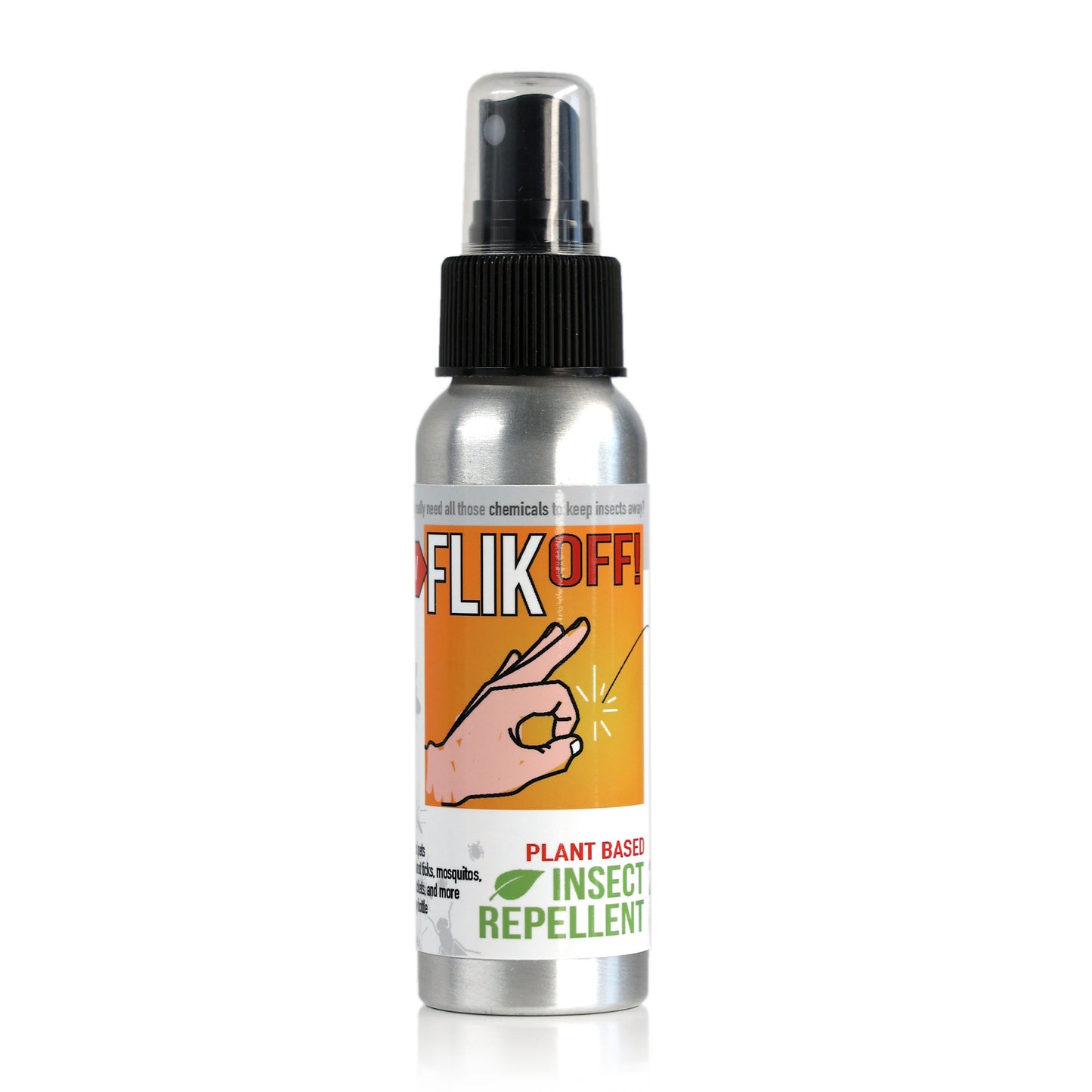 nice product
Good product, fast shipping. Thank you!