Sandman Cream - Sleep
Embark on a Journey to Tranquil Dreams with Gnome Wellness' Botanical Body Cream: Allow our enchanting cream to guide you gently into a serene state, cradling your mind and body in botanical luxury. Crafted with the nurturing touch of nature, this cream blends the calming properties of hemp-sourced CBD with the soothing embrace of Chamomile and the dream-inducing power of Melatonin. Enriched with the decadent moisture of Cocoa and Shea butters, it swathes your skin in rich hydration, leaving a delicate whisper of lavender fragrance. Each night, before the moon claims the sky, lavish your clean skin with this potion using long, massaging strokes, and drift into a peaceful slumber.
Wrap yourself in the nocturnal embrace of our cream, where CBD meets Melatonin and sumptuous plant butters, ensuring all-over moisture that works its magic under the starlit sky.
Ingredients: Extractions of French Lavender flowers and Chamomile; Shea Butter; Cocoa Butter; Vegetable Glycerin; Oils of Evening Primrose, Rice Bran, Hemp Seed, Full Spectrum Hemp Extract and Grape Seed; Witch Hazel; Emollients of Cetearyl Olivate and Sorbitan Olivate; Stearic Acid (derived Cocoa and Shea Butter); Plant Derived Melatonin; Arrowroot; Optiphen (a Paraben and Formaldehyde-free preservative); Essential Oil of Italian Bergamot and Lavender.  

COA'S HERE
Regular price
Sale price
$44.99 USD
Unit price
per
Sale
Sold out
Share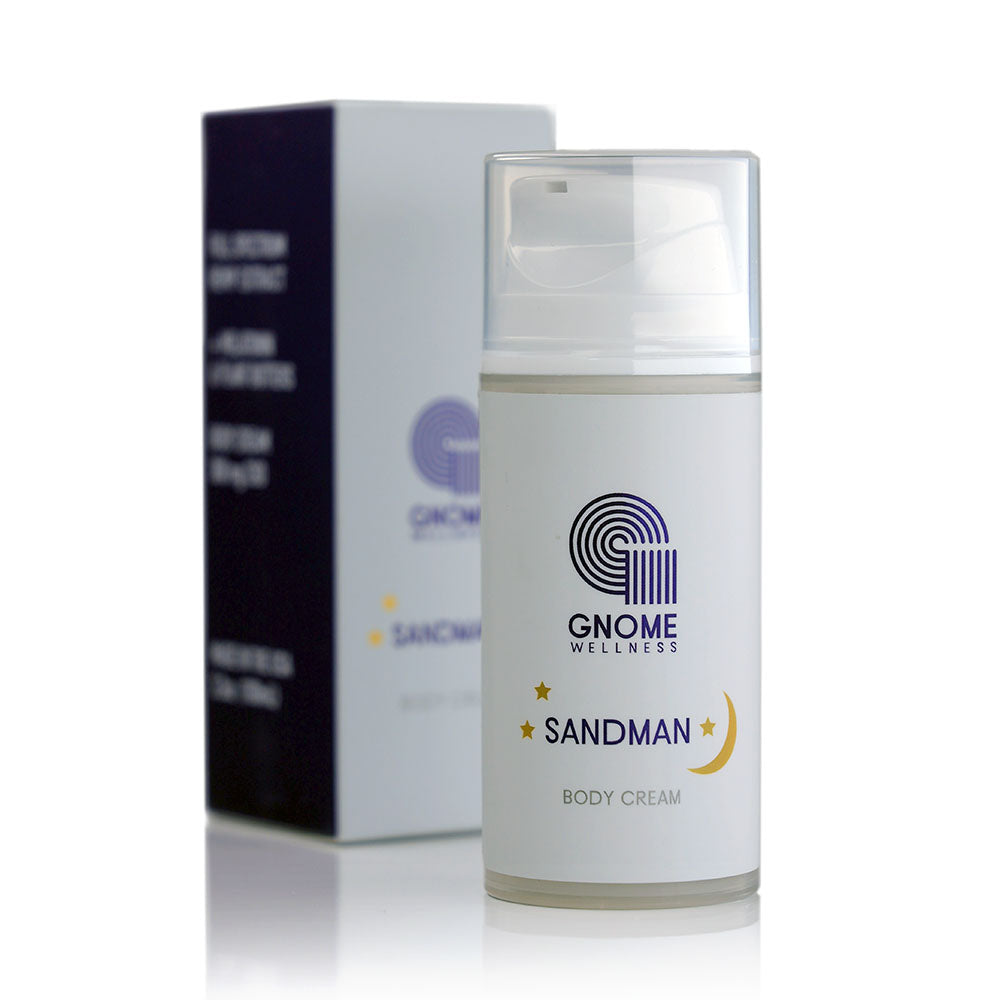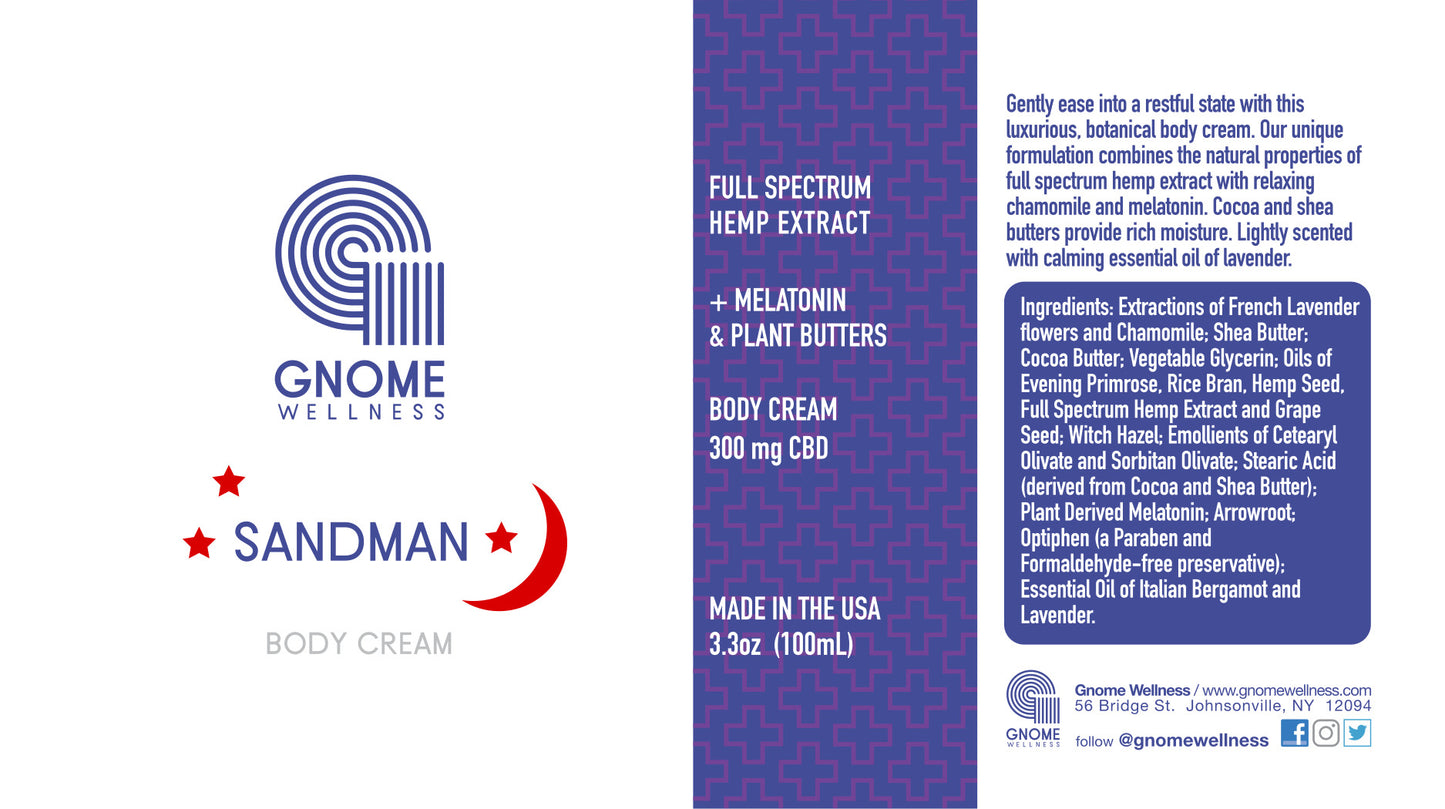 Painful spots can be soothed at night
I think that this blend really helps before bed. I keep it next to my bed and reapply when my body awakens me with more pain. The scent is soothing as well.
Works!!
My husband uses this cream nightly and it helps him relax and sleep. Highly recommended!
Sandman Cream, Sleep
I have severe Neuropathy in my feet and hands. My Neuropathy is a result of Chemotherapy treatments. The Sandman Cream helps give my feet some relief so I can fall asleep at night. Jan
Love Sandman
Recommended by my Nurse Practitioner. It's what she personally uses. Great products! I have severe psoriatic arthritis. Sleep can be difficult because of pain. I get amazing relief from Sandman.
I also use Bone and Joint, and CBD elixir. Been using your products for 5 years and have been able to cut my pain in half without having to go on anything stronger than an NSAID! Plus you have the best customer service dept. that I have EVER dealt with.